Skip to Main Content
It looks like you're using Internet Explorer 11 or older. This website works best with modern browsers such as the latest versions of Chrome, Firefox, Safari, and Edge. If you continue with this browser, you may see unexpected results.
2022-23 Information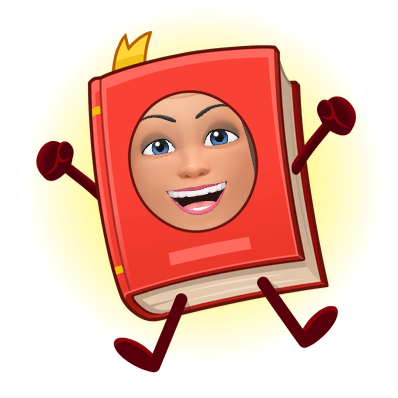 Click here to sign up!
Weekly Meetings ~ Tuesdays during lunch:
2022-23 Titles
Ghost

by

ISBN: 9781481450164

Publication Date: 2017-08-29

A National Book Award Finalist for Young People's Literature. Nominated as one of America's best-loved novels by PBS's The Great American Read. Ghost wants to be the fastest sprinter on his elite middle school track team, but his past is slowing him down in this first electrifying novel of the acclaimed Track series from Coretta Scott King/John Steptoe Award-winning author Jason Reynolds. Ghost. Lu. Patina. Sunny. Four kids from wildly different backgrounds with personalities that are explosive when they clash. But they are also four kids chosen for an elite middle school track team--a team that could qualify them for the Junior Olympics if they can get their acts together. They all have a lot to lose, but they also have a lot to prove, not only to each other, but to themselves. Running. That's all Ghost (real name Castle Cranshaw) has ever known. But Ghost has been running for the wrong reasons--it all started with running away from his father, who, when Ghost was a very little boy, chased him and his mother through their apartment, then down the street, with a loaded gun, aiming to kill. Since then, Ghost has been the one causing problems--and running away from them--until he meets Coach, an ex-Olympic Medalist who sees something in Ghost: crazy natural talent. If Ghost can stay on track, literally and figuratively, he could be the best sprinter in the city. Can Ghost harness his raw talent for speed, or will his past finally catch up to him?

House Arrest (Young Adult Fiction, Books for Teens)

by

ISBN: 9781452156484

Publication Date: 2016-08-09

Timothy is a good kid who did a bad thing. Now he's under house arrest for a whole year. He has to check in weekly with a probation officer and a therapist, keep a journal, and stay out of trouble. But when he must take drastic measures to help his struggling family, staying out of trouble proves more difficult than Timothy ever thought it would be. Touching, humorous, and always original, House Arrest is a funny book for teens in verse about a good boy's hard-won path to redemption. The ideal addition to any young adult book collection, House Arrest will delight reluctant readers and provides teenage motivation when it's needed most.

Refugee

by

ISBN: 9780545880831

Publication Date: 2017-07-25

A tour de force from acclaimed author Alan Gratz (Prisoner B-3087), this timely -- and timeless -- novel tells the powerful story of three different children seeking refuge.A New York Times bestseller!JOSEF is a Jewish boy living in 1930s Nazi Germany. With the threat of concentration camps looming, he and his family board a ship bound for the other side of the world . . .ISABEL is a Cuban girl in 1994. With riots and unrest plaguing her country, she and her family set out on a raft, hoping to find safety in America . . .MAHMOUD is a Syrian boy in 2015. With his homeland torn apart by violence and destruction, he and his family begin a long trek toward Europe . . .All three kids go on harrowing journeys in search of refuge. All will face unimaginable dangers -- from drownings to bombings to betrayals. But there is always the hope of tomorrow. And although Josef, Isabel, and Mahmoud are separated by continents and decades, shocking connections will tie their stories together in the end.This action-packed novel tackles topics both timely and timeless: courage, survival, and the quest for home.

Invisible Emmie

by

ISBN: 9780062484932

Publication Date: 2017-05-02

Perfect for fans of Raina Telgemeier and Jennifer L. Holm, Invisible Emmie is a humorous and surprising debut graphic novel by Terri Libenson, creator of the internationally syndicated, Reuben Award-winning comic strip The Pajama Diaries. This is the story of two totally different girls-- quiet, shy, artistic Emmie popular, outgoing, athletic Katie --and how their lives unexpectedly intersect one day, when an embarrassing note falls into the wrong hands. . . . All the crushes, humiliations, boredom, and drama of middle school are compressed into one surprising day in this extraordinary novel. Plus don't miss Terri Libenson's Positively Izzy, Just Jaime, and Becoming Brianna!

Brown Girl Dreaming

by

ISBN: 9781432843151

Publication Date: 2017-09-06

Winner of the National Book Award, Newbery Honor Medal, and Coretta Scott King AwardReceived Seven starred reviewsNew York Times BestsellerIn vivid poems, Jacqueline Woodson shares what it was like to grow up as an African-American in the 1960s and 1970s, living with the remnants of Jim Crow and her growing awareness of the Civil Rights movement. Touching and powerful, her poems are accessible and emotionally charged glimpses into a child's soul as she searches for her place in the world.